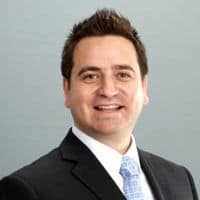 Miguel Cardenas Jr., Ph.D.
Chief Academic Officer / Faculty
Dr. Cardenas, Jr. is Chief Academic Officer at SDGKU. His responsibilities include faculty and student academic review, academic assessment of programs and courses, as well as curricular planning and development. He holds a B.S. in Biochemistry and Cell Biology from Revelle College of the University of California, San Diego (UCSD), an M.S. in International Management from San Diego Global Knowledge University, and a Ph.D. in Leadership with an emphasis in business, organizational psychology, and international relations from the Alliant School of Management and the California School of Professional Psychology at Alliant International University. He has extensive experience in global systems education, program development, and is a specialist in international business approaches and techniques, particularly "organizational synchronization", a unique systemic framework for sustainability and global competitiveness. His areas of social science research include solar power and technology transfer, the global soccer industry, and global leadership competencies. In the area of biochemical science, Dr. Cardenas has led research studies analyzing benign prostate hyperplasia (enlarged prostate) and the ocular and nasal trigeminal detection of pungency effects of volatile organic compounds (VOC's). Dr. Cardenas Jr. has a unique understanding of the different components of human behavior; from its most basic at the cellular and molecular levels (organic) to the more complex individual and group levels (organizations).
Courses