Bachelor of Science in Global Management (BSGM)
The Bachelor of Science in Global Management program prepares students to meet the demands of the global economy, which is increasingly interconnected and dynamic. Globalization and emerging technology requires that managers adopt a new and unique set of knowledge and skills to align their strategies to adapt to this constantly changing reality. This program covers topics such as global business, global systems, management, leadership, marketing and entrepreneurship in a global context. Cross-cultural awareness and demographic differences are analyzed during the program to create an understanding of how to manage a diverse workforce that may be spread out physically throughout the world.
Global Management is a set of knowledge and skills that help you manage an organization that has, or strives to have, a global presence. Being "global" is different than being "international". When you are global you can compete and be productive all over the world from your home office location. In contrast, being international refers to people and organizations that must have a physical presence in different countries in order to compete and be productive. In short, when you are global you don't have to leave your home to have a presence around the world. Global mangers administrate and run their organizations leveraging the latest communication technologies to maximize their outreach and effectiveness.
Specialized Practical Education
The BSGM program will provide you with a highly specialized global management education that will allow you to work in a global organization or create your own global venture. The program focuses on providing applied content, so you can learn how to use theoretical concepts in practical scenarios that approximate what happens in industry. In this era of rapid technological innovation and globalization you will develop skills and gain experience that global employers value and consider essential for managers that operate in this context.
Experience in Global Management
San Diego Global Knowledge University has experienced faculty with expertise in global management practices, global affairs and intercultural communication training to provide students with a highly focused leadership and management education that may be applied in organizations of all types that have a presence on the web and that strive to be productive globally. As stated in our university name, we believe in the importance of acquiring global knowledge for success in the new and interconnected global economy.
Careers in Global Management
The BSGM program prepares graduates for leadership roles in:
Multinational corporations
Global and international organizations
Nongovernmental organizations
Start-ups
Social enterprises
Public service
Diplomacy or for international nonprofits
The BSGM program incorporates case studies and other hands-on coursework so that students can gain professional experience in global business and leadership. The program culminates with a practical capstone project that can take different forms. For example, students may work on an international initiative at their existing job or with another institution of interest. Students may also provide a written analysis of a global initiative that they created with executed results and benefits that can be demonstrated as evidence of having acquired the appropriate global management learning objectives.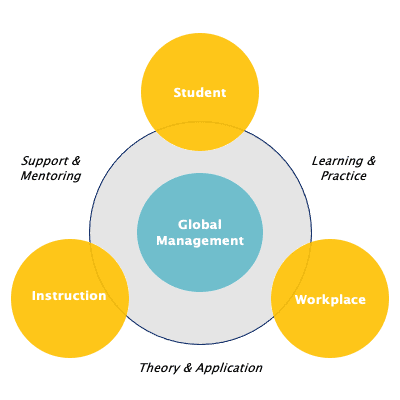 The BSGM program is designed to provide students a balanced mix of instruction and workplace-related tasks that further expand their skill set as global managers. Support and mentoring provided by the university faculty are essential aspects that strengthen the student-instructor relationship to enhance the learning experience. In the BSGM program, the nexus between theory and application is clearly defined as a key component of the learning process, including the implementation of novel ideas and practice in real-life scenarios where global knowledge can be applied.
Next Start Date
February 6, 2023
To register for the next starting cohort, please complete the admissions application below and submit all initial admissions requirements.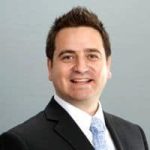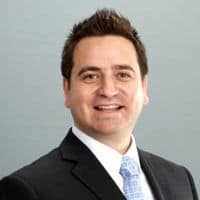 Dr. Miguel A. Cardenas, Jr. serves as Chief Academic Officer and director of the BSGM program. He has extensive experience in global business and management of international organizations. In particular, leading global ventures in the bottled water and tourism industries. His research interests focus on environmental conservation and awareness through education, the global sports industry, particularly analyzing sports fan satisfaction for the improvement of the fan experience. He has worked and traveled to over 40 countries. He holds advanced academic degrees in the management sciences, particularly leadership, business and organizational psychology. When Dr. Cardenas Jr is not leading the academic and faculty teams at SDGKU you can find cheering on his favorite soccer team or working in his garden.
Course Descriptions
General Education Courses in the BSGM Program
Mathematics
MATH 201: Algebra 1
Intermediate concepts of algebra such as rational numbers, systems of equations in two and three variables, radical expressions, rational exponents, complex numbers, quadratic equations, graphing linear and quadratic functions, and graphing parabolas and circles.
MATH 202: Algebra 2
Focus on the application of problems with a graphing calculator (calculations, matrix methods, graphing), as well as logarithms, and conic sections. Covers functions (inverse, exponential, logarithmic, radical, rational, quadratic). Applies concepts to global business scenarios.
MATH 203: Quantitative Research Methods
Critical analysis of scientific research using sampling and inferences to global populations. Basic design and measurement techniques. Development and testing of scientific hypotheses and their effective communication through oral, written, and visual modes.
Writing and Speech
ENGL 201: English I: Introduction to Composition
Prepares students for college-level composition by emphasizing a thorough approach to writing short essays. Introduces research and documentation techniques. Includes readings as models for analysis and writing.
SPCH 201: Speech: Oral Communication
Covers concepts of communication, with emphasis on public speaking. This includes methods of researching and outlining speeches, group discussion techniques, theories of interpersonal, nonverbal, and listening techniques, as well as issues of language use and perception.
ENGL 202: English II: Reading and Writing Analytically
Instruction and practice in reading and writing expository, analytical, and argumentative essays. Emphasizes textual analysis, writing analytically, logical reasoning, research techniques, information literacy, and documentation.
Humanities
ARTS 201: Introduction to Art
Emphasis in the function, interpretation, and evaluation of the visual arts, providing the skills needed for the analysis of the history, present, and future of art.
PHIL 201: Introduction to Philosophy and Ethics
Emphasis on problems of morality and value from a philosophical perspective. Independent thinking is encouraged. Students will formulate their own tentative conclusions concerning a variety of vital contemporary issues facing individuals and global society.
HIST 201: World History
Presents the history of the world's major civilizations covering human origins to the emergence of modernity at the beginning of the sixteenth century. Emphasizes the important influence of diverse societies on shaping our current cultural experiences and world views.
POLI 201: Political Science
Surveys the major political philosophers, ideologies, and significant events of Western civilization and their impact on the world with emphasis on global governmental processes and institutions.
Natural Sciences
HLTH 201: Introduction to Public Health
Global epidemics, environment, and community health challenges, including factors that support health of population groups and communities.
ESCI 201: Environmental Systems
The earth as an ecosystem composed of biological, chemical, and physical systems and how these systems interact with one another and the human population.
Major Courses in the BSGM Program
Global Business
GBUS 301: Introduction to Global Business
This course presents the principles of global business strategy formulation, operation, and financing. It provides a basic overview of global business practice.
GBUS 302: Global Business Models
This course examines various business models for global organizations, particularly focusing on emerging markets. Motivations for operating a firm globally, financial strategies, and human resource challenges will also be discussed.
GBUS 303: Legal Issues for Global Businesses
This course presents the legal responsibilities associated with starting a global business. It provides a general understanding of governmental regulations in various international markets.
GBUS 304: Business Plan Development 1
This course assists students in the first stages of the development a business plan with an international scope. Students design and structure their business ideas in a group setting.
GBUS 401: Alternative Dispute Resolution
This course provides and overview of the fundamentals for settling business disputes outside of the courtroom, including early neutral evaluation, negotiation, conciliation, mediation, and arbitration.
GBUS 402: Small Business Creation
This course presents strategies for starting and growing a small business. It reviews the competitive strengths and weaknesses of small businesses, as well as the implications for growth into international markets.
GBUS 403: Business Plan Development 2
This course assists students in the later stages of the development a business plan with an international scope. Students present their business ideas and review the viability and feasibility of their plan in a group setting.
GBUS 404: Accounting
Theory and practice of accounting applicable to managing global businesses, including fundamentals such as recording, summarizing, and reporting of business transactions for external reporting and other uses.
GBUS 405: Finance
Financial management tools and techniques over the stages of a venture's life cycle, including topics such as the development, start up, rapid growth and maturity of a venture, as well as the relationships between market opportunity, competitive advantage, composition, and securing sources of financing.
Global Systems
GSYS 301: Introduction to Global Systems
This course explores the various economic, environmental, demographic, and migratory flows of the world. It provides an overview of the various linkages and interdependencies caused by globalization, and an introduction to the systems approach for understanding global dynamics.
GSYS 302: Visioning and Creativity
This course presents the importance of visioning at the individual and organizational levels, guidelines for implementing visioning programs and strategic plans, the concept of the "learning" organization, and the challenges involved in applying these concepts internationally and globally.
GSYS 303: Global Demographics and Generational Dynamics
This course presents the implications of exponential population growth and the explosion of diversity at home and around the world. A thorough analysis of generational and cultural gaps is performed, identifying and adapting traditional models to the realities of new generations.
GSYS 401: Systems Thinking and Approach
This course presents the strategies for defining a system and the key concepts used in systems theory, such as boundary, environment, positive and negative feedback, etc. Emphasis is placed on the complexity and interconnectedness between components in a system.
GSYS 402: Information Systems and Technology
This course provides an overview of how technology is leveraged to create worldwide information systems that attempt to deliver the totality of measurable data worldwide. An exploration of modern communication networks and big data analysis are central themes covered in this course.
GSYS 403: Global Competitiveness
Global competitive success will increasingly depend on the competence and adaptability of our workforce and its productive environment. This course presents key competencies, workforce dynamics and organizational strategies that managers and leaders must now adopt to maximize the productive potential of an organization's most valuable assets, namely, its human resources.
Global Management
MGMT 301: Principles of Global Management
This course presents the basic fundamentals of global management. It covers decision-making skills, leadership approaches, and administration processes of a global enterprise, providing a foundation for understanding the theory and practice of global management.
MGMT 302: International Managerial Leadership
This course is designed to develop globally competent international managerial leaders capable of performing under world-class standards in education, business, government and civil society (social, political and other non-governmental organizations). Themes covered include basic leadership, decision-making, administration, and global dynamics components.
MGMT 303: International Human Resource Management
This course focuses on international human resource management (IHRM) within multi-national enterprises (MNE's). It covers topics such as the development of IHRM, MNE and country culture, strategic IHRM, organizational structure and design, international joint ventures and cross-border mergers and acquisitions, labor standards, ethics and codes of conduct, and global talent management, among other key topics.
MGMT 401: Strategic Management
This course will present the principal areas of business strategy. It helps develop skills for making strategic decisions and translating those decisions into real-world implementation. It provides an enhanced understanding of how to make revenue-generating decisions that lead to long-term achievement and value creation.
MGMT 402: Risk Management and Security
This course is designed to assist with the identification and management of risks for global ventures, including the establishment of practices that will minimize potential adverse effects. Application of organizational risk management practices is emphasized as a crucial responsibility for managers of a global business. Special focus is placed on the implementation of risk and security control measures during day-to-day operations of a global venture.
MGMT 403: Production and Operations Management
This course presents the fundamental principles for overseeing, designing, and controlling the various processes of production and business operations. Various case studies will be examined of successful global business production and operations practices.
MGMT 404: Sustainability
This course presents the interface of human and natural systems by emphasizing the study of cultural, historic, social, economic, and political values and forces that shape resource use and constrain responses to sustainable development.
Entrepreneurship
ENTR 301: Introduction to Global Entrepreneurship
This course presents the nature entrepreneurship and the importance of adopting a global perspective for successful entrepreneurship. Introductions to topics such as creating and starting new ventures, financing, growing, and ending the new venture will be covered.
ENTR 401: Global Venture Development
This course presents real-life examples of successful entrepreneurs in their quest for securing global investment to develop a new venture. An in-depth analysis of the stages of entrepreneurs, their organizations, and their adaptations to emerging technologies will be a central theme in the course.
ENTR 402: E-commerce and Social Media
This course presents an overview of the various systems used for trading business services through global information networks and social media channels, as well as the role of electronic commerce in entrepreneurship.
Marketing
MARK 301: Introduction to Marketing
This course provides an introduction to international marketing concepts. Topics covered include assessing organization internationalization potential, external environmental analysis for global market segmentation, target country market selection, entry strategies, international product, pricing decisions, analysis of international distribution systems, developing international advertising and promotion programs.
MARK 302: Global Marketing Research
This course presents the marketing research process. In particular it focuses on research design and data collection principles for qualitative and quantitative research techniques in international marketing practice.
MARK 401: Global Advertising
This course focuses on basic advertising practices, including historical perspectives, the changing role of advertising, the evolving agency structure, audience targeting, creative strategy, regulation, social responsibility and ethics, globalization, and current trends and developments.
PRAC 401: Practicum and Directed Research 1
During this course the student presents and implements a pre-approved proposal of Directed Research documenting experiences and results. This must be a real project that shows results of implementation. The student then develops and submits a Directed Research proposal that illustrates an understanding of the topics presented in the Bachelor of Science degree program.
PRAC 402: Practicum and Directed Research 2
During this course the student evaluates their Directed Research proposal, results and outcomes, explaining the criteria for evaluation, assessment methods and final conclusions. The student receives approval or rejection of the report, a course grade, and if satisfactory, recommendation for candidacy to obtain the Bachelor of Science in Global Management degree.