Master of Science in Communication and Technology (MSCT)
This program provides students with the tools to understand, evaluate, and interpret communication methods and their practical applications, particularly in the areas of globalization, emerging technology, telecommunications, collaboration networks, virtual teams, communication cultures, environments of rapid change, global competitiveness, managerial strategies and decision-making. Our program's research focus prepares students for advanced graduate study or can be applied to practice in a variety of technology-related professions with a communication focus. Graduates of our program have entered doctoral study, college-level teaching, and a variety of professional careers with advanced communication expertise.
The Internet is continuously changing the way we live and work. Communication networks and network services are constantly evolving and becoming an increasingly important and integral part of modern society. The MSCT program aims to provide students with in-depth knowledge and skills about the technologies and techniques required to meet the societal needs of secure, smart, and robust communication networks and services. Decision-makers at all levels must now understand the complexity of coordinating and developing the interactive, technology-based, distance communication systems and networked collaboration tools that allow organizations, communities, countries and global society to accomplish their missions.
Students in the MSCT program will be prepared to anticipate and tackle the technology trends of today and tomorrow by learning to bridge the gap between business requirements and technical solutions. Technology evolves rapidly and it is up to individuals to stay competitive. Students will learn to synthesize knowledge of diverse areas of technology and anticipate the future of information technology with a firm understanding of the history of how it was developed. Communication networks and network services are constantly evolving and becoming an increasingly important and integral part of modern society. The MSCT program aims to provide students with the knowledge and skills to succeed in today's networked environment.
Global perspective for the economy of today
Organizations of all sizes and across all industries are experiencing an increase in global competition strongly influenced by an unprecedented surge in communication technologies. As the world becomes increasingly interconnected, people that understand the dynamics of communication and technology in a global setting will have an advantage in finding strategic solutions to new, unforeseen challenges. The program will prepare students with a global mindset to excel in today's complex business environment characterized by rapid-fire technological change.
Employability is broadened
The MSCT program can prepare students for a career at home and abroad across all sectors, including business, non-profits, government, and any other organization that leverages communication technology to pe productive. Career paths for MSCT program graduates include consultancy, management, and decision-making positions in technology-based organizations. Students will acquire knowledge and skills that are highly valued and in demand worldwide by the telecommunications and software industry, network, service and content providers, consulting companies, research institutes and universities. In some instances, students may have the opportunity to breakaway and begin their own technological venture using the skills acquired in the program.
Improve communication and technology management skills
The MSCT curriculum is designed to be participative and collaborative. It provides students with an intensive path of study that gives them a strong background in creating human and technological networks in global and international contexts, creating situations that build experience in distance collaboration and remote project management. Its competency-based curriculum requires students to work on real, practical projects that are of benefit to individuals, organizations and/or society. Each of the courses in the program is a facet of a complete perspective that will help students to excel and be effective agents of innovation for global organizations.
Research Focus
Students learn foundational theories and methodologies that underpin communication and technology studies, as well as contemporary debates in the field. After completing the core courses of the program, students pursue their own research questions during the directed research courses. In some cases, students use directed research methods in the analysis and design of emerging technologies or communication proceses. Also, some students may choose to use communication and cultural studies methods to explore the histories and social implications of digital media and technologies. The research possibilities in the MSCT program are ample and closely guided by the program faculty.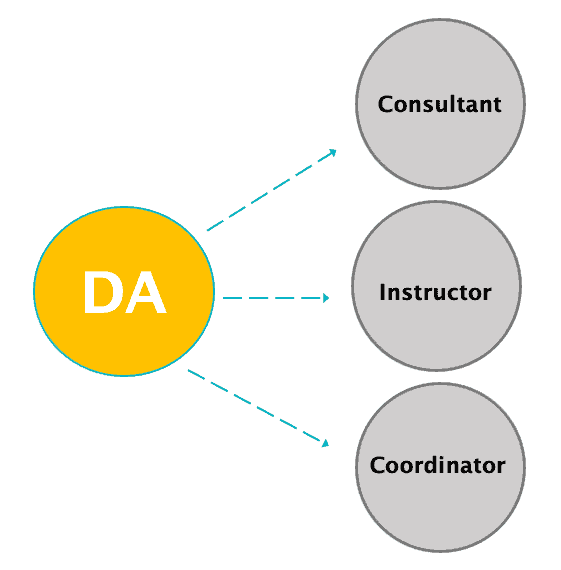 The central theme of the program, interactive distance and networked communication, is presented through a unique conceptual framework called Distance Activity (DA) as a global competency. Students in the MSCT program will engage in projects that allow them to better understand how DA should be designed, explained and promoted within an organization. In particular, students that master the DA competency will be exposed to distance activity coordination, instruction and consulting elements that together comprise a well-rounded skill set for managing remote communication projects leveraging technology.
Next Start Date
July 3, 2023
To register for the next starting cohort, please complete the admissions application below and submit all initial admissions requirements.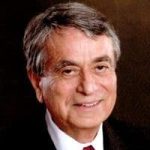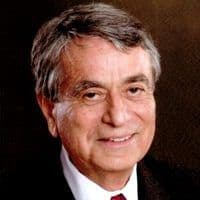 Dr. Miguel A. Cardenas  is Founder and President of San Diego Global Knowledge University and director of the MSCT program. His background in communication and technology goes back to the origins of the Internet, where he studied under the "father of the internet", Dr. Leonard Kleinrock at the UCLA School of Engineering and Applied Sciences. Dr. Cardenas was also a member of the distinguished "Club of Rome" global modeling project. Later he created one of the first and largest educational program networks that spanned over 30 countries in the Americas, Europe and Asia. Dr. Cardenas is passionate about global communication. His education spans subjects such as electrical engineering, operations research, and systems engineering. He enjoys cross country running and playing tennis on his time off.
Course Descriptions
CT 501: Globalization and the New Technology
The process of globalization is presented as a series of economic, technological, social and political phenomena affecting society worldwide. The explosion of telecommunications and information technologies is described and analyzed in the context of an increasingly interconnected global society or "village" with emphasis on the traditional communications media and professional activity.
3 credit hours | Prerequisite: none
CT 502: Distance Activity Management
This course presents the growing phenomena of distance activity and networked collaboration within organizations in education, business, government and civil society, with emphasis on the human competencies required to perform more effectively at a distance with optimal use of available technologies. Promotion, technology management, administration and logistic tasks involved in distance activity are presented and discussed.
3 credit hours | Prerequisite: CT 501
CT 503: Training and Development of Distance Activity Professionals
This course presents the human and functional competencies required to train and develop professionals of distance activity and networked collaboration in any organization or community of interest, including train-of-trainer skills and human/emotional skills to communicate and convince others of the many benefits of this growing collaborative modality ideally suited for "networked" organizations.
3 credit hours | Prerequisite: CT 502
CT 504: Planning and Development of Distance Activity Collaboration Networks
This course presents the human and technical knowledge and abilities needed to plan, develop and implement distance activity infrastructure and collaborative systems in organizations within education, business, government and civil society. The sequential use of technologies to optimize networked collaboration will be presented, along with the systems planning and development strategies to maximize benefits, costs and outcomes.
3 credit hours | Prerequisite: CT 503
CT 505: Strategic Vision
This course presents the concept and process of visioning within organizations and communities of interest in the context of the New Economy and the globalized environment we face today. Strategies and methods for implementing strategic visioning programs are presented and compared, including the use of intuition and multicultural interpretations of risks and scenario analysis. Visioning for communications professionals as related to technology development and usage will be discussed and analyzed.
3 credit hours | Prerequisite: CT 504
CT 506: Telecommunications and the Global Electronic Highway I
Currently available telecommunications technologies and applications are presented and discussed for education, business, government and civil society. Satellite, microwave, digital telephony and Internet technologies are analyzed in terms of strengths and weaknesses. Concepts of modality, media and technology in the context of interactive communication processes are defined and discussed, emphasizing the "global electronic highway" evolving worldwide today.
3 credit hours | Prerequisite: CT 505
CT 507: Telecommunications and the Global Electronic Highway II
The telecommunications industry is analyzed in historical perspective and in the context of the globalized environment facing education, business and government today. Technology management and evaluation criteria and models are presented, virtual team applications are analyzed and studied, and modalities of multi-technological collaboration discussed.
3 credit hours | Prerequisite: CT 506
CT 508: Risk Management and Conflict Resolution
The concept and methodology of business continuity and risk management is presented in this course, with special emphasis or the factors involved in technology-based communications systems. Strategies for managing and resolving conflict are also described and analyzed, including alternative dispute resolution techniques (arbitration, mediation, conciliation) and commercial diplomacy.
3 credit hours | Prerequisite: CT 507
CT 509: Knowledge Management and Intellectual Property
This course presents the concepts and techniques of knowledge management within organizations and communities of interest, including risks, protection and cost factors, with emphasis on technology-based systems. The topic of intellectual property is discussed (including patents, copyrights and trademarks) in the context of our globalized educations, business and government environment, addressing ethical and political issues such as in Internet-based or "e" commerce.
3 credit hours | Prerequisite: CT 508
CT 510: Human and Emotional Competence for Networked Organizations
This course discusses the human and emotional skills and attitudes needed for competent performance within virtual teams and networked organizations, in the context of "ETK" (emotional, technology, knowledge) competence and the environment of constant change and innovation increasingly seen throughout the world. The value of "emotional" competency is analyzed in decision-making and leadership roles, as well as the need for multi-cultural sensibility in all professional endeavors.
3 credit hours | Prerequisite: CT 509
CT 511: Quality and Productivity
This course presents the relationship between quality and productivity in the context of interactive communication processes and technology-based collaboration. Customer relationship-building is discussed within the increasingly competitive productive environment of education, business and government, as well as benchmarking strategies and processes.
3 credit hours | Prerequisite: CT 510
CT 512: Client Service and Global Competitiveness
This broad concept of client service is presented in relation to our global competitiveness and productive success. The impact of effective communications systems within organizations and between organizations and clients is discussed and analyzed. The concept and strategies of "organizations synchronization" are proposed as a new generation approach to client retention and increased productivity.
3 credit hours | Prerequisite: CT 511
CT 513: Directed Research I
During this course the student first takes the DAC global competency exam requiring a minimum passing score of 80%. The student's next task is to report on a practicum project of Distance Activity Coordination. This must be a real project that shows results of implementation. The student then develops and submits a Directed Research proposal that illustrates an understanding of the topics presented in courses 501 through 512. The student receives feedback, recommendations for implementation, and a course grade.
3 credit hours | Prerequisite: CT 512
CT 514: Directed Research II
During this course the student implements a pre-approved proposal of Directed Research documenting experiences and results. The student receives guidelines for evaluating results and outcomes, as well as a course grade.
3 credit hours | Prerequisite: CT 513
CT 515: Directed Research III
During this course the student evaluates the Directed Research proposal, results and outcomes, explaining the criteria for evaluation, assessment methods and final conclusions. The student receives approval or rejection of the report, a course grade and if satisfactory, recommendation for candidacy to obtain the Master of Science Degree in Communication and Technology.
3 credit hours | Prerequisite: CT 514