Master of Science in International Management (MSIM)
This master of science program is designed to develop competent international managerial leaders within education, business, government and civil society (social, political and other non-governmental organizations), capable of succeeding anywhere in the world. Its interdisciplinary academic curriculum was developed for students with diverse academic and professional backgrounds. The central theme of the program, international management, is presented through a unique proprietary conceptual framework called International Managerial Leadership as a global competency, which includes key leadership, decision-making, administration, and global dynamics components. Specific instructional areas include strategic visioning, strategic planning, international benchmarking, global markets, networked collaboration, managerial excellence, productivity and technology transfer.
The task of managing any organization today is becoming more complex, diverse and multinational. It is now common that a manager holds a meeting face-to-face or virtuall, in one country or city in the morning, supervises a project in another location, and returns to his/her place of residence during the same day. During these visits, this person might have interacted with people with different cultures, languages, life experiences, education and professional backgrounds. These realities are increasingly commonplace for managers and leaders at all level working on an international project and on a a team that is geographically dispersed around the globe.
This is a new environment in which organizations and businesses must think globally and act locally. It requires that managers develop new knowledge and skills that allows them to adapt to change in an expedite and effective manner. In the face of this new reality, organizations need a new type of decision-maker and leader that has a solid international vision and perspective. Studying international management can help students become more engaged in global business and management practices around the world.
Global perspective for the economy of today
Organizations of all sizes and across all industries are experiencing an increase in global competition mostly driven by an unprecedented surge in cross-border alliances, mergers, acquisitions, and expansions. As the world becomes increasingly interconnected, skilled international managers access new sources of capital and talent, find new markets, and leverage global supply chains. The MSIM program will prepare you to lead in a continuously evolving global economy, by teaching you how to deliver solutions quickly and confidently leveraging data, technology, and creativity. The program will prepare you with a global mindset to excel in today's complex business environment characterized by rapid-fire change.
Employability is broadened
The MSIM program can prepare students for a career at home and abroad across all sectors, including business, international agencies, and government. Career paths for international managers include consultancy, leadership, and decision-making positions in international organizations. In some instances, students may have the opportunity to breakaway and begin their own entrepreneurial venture using the skills acquired in the program. The multidisciplinary approach of this program is based on global knowledge and skills that offer students unique advantages in seeking an international management career. Graduates of this program tend to find that they are well prepared for a range of different careers in a number of different institutions and sectors. Graduates for the MSIM program work in leadership positions in multinational firms, managerial positions in international operations, as international business consultants and developers of entrepreneurial firms.
No experience is necessary
The MSIM program expands on topics covered in the Bachelor of Science in Global Management (BSGM) program at San Diego Global Knowledge University. It is an ideal option for graduates of the BSGM program to fine tune their management skills from the global to international contexts. The program is also a wonderful option for talented bachelor graduates from around the world with an ambition to pursue a global career. No previous professional experience is required, however, we are looking for candidates who are not only academically successful but also display a high standard of ethical conduct, who are able to draw upon cultural diversity with respect and empathy, and who show professional responsibility and accountability in relation to society as a whole. All these criteria are necessary to become successful international managers.
Improve leadership and management skills
The MSIM curriculum is designed to be participative and collaborative. It provides students with an intensive path of study that gives them a strong background in leadership and management in an international context, creating situations that build experience in collaboration and project management. Its competency-based curriculum requires students to work on real, practical projects that are of benefit to individuals, organizations and/or society. Each of the courses in the program is a facet of a complete perspective that will help students to excel and be effective agents of innovation for international organizations.
The MSIM program focuses on management in a complex international environment. Students gain a clear understanding of the role culture and incentives play in the behavior of individuals, organizations and governments. The broad curriculum based in international managerial leadership (IML) provides the training to develop effective analytical, social, and communication skills that enable students to flexibly adjust to and effectively operate in any new international working environment in many different fields and organizations.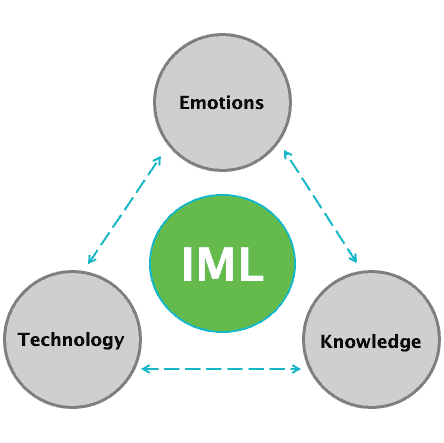 Given that most international projects are performed in multidisciplinary and culturally diverse teams, students will strongly benefit from the multidisciplinary approach taken in this masters program. Students are oriented using practical concepts and applications, yet firmly draw from established management, business and economic theory in order to deliver excellent results for the student and their current or future organization.
Next Start Date
February 6, 2023
To register for the next starting cohort, please complete the admissions application below and submit all initial admissions requirements.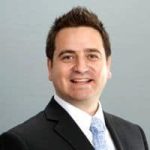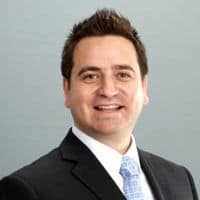 Dr. Miguel A. Cardenas, Jr. serves as Chief Academic Officer and director of the BSGM program. He has extensive experience in global business and management of international organizations. In particular, leading global ventures in the bottled water and tourism industries. His research interests focus on environmental conservation and awareness through education, the global sports industry, particularly analyzing sports fan satisfaction for the improvement of the fan experience. He has worked and traveled to over 40 countries. He holds advanced academic degrees in the management sciences, particularly leadership, business and organizational psychology. When Dr. Cardenas Jr is not leading the academic and faculty teams at SDGKU you can find cheering on his favorite soccer team or working in his garden.
Nationally Accredited
San Diego Global Knowledge University and the Master Science in International Management program are accredited by the Accrediting Council for Independent Colleges and Schools (ACICS). SDGKU is recognized by the United States Department of Education as an accredited institution of higher learning.
Course Descriptions
MSIM 501: Globalization and the New Economy
The persistent and controversial process of globalization that communities, organizations and individuals have experienced with increasing intensity in recent years, fueled by the explosion of telecommunications and information technologies, has generated a "New Economy" in which markets, resources, productivity, organizational values, and other factors of competitive success are now more "knowledge-based" and held to standards of world-class performance. Competent managers must now be able to understand the dynamics of this complex new reality, provide leadership, and make decisions within this internationalized environment, implementing change and innovation constantly. This Module presents key element of this new context crucial to the role of successful managers and leaders within business, education and government.
MSIM 502: Workforce Dynamics and Global Competitiveness
Global competitive success will increasingly depend on the competence and adaptability of our workforce and its productive environment. Global demographic trends and workplace dynamics are now strategic elements of all key managerial decisions, given the changing nature of work and job markets. This Module presents key competencies, workforce dynamics and organizational strategies that managerial leaders must now incorporate to be able to maximize the productive potential of an organization's most valuable assets, namely, its human resources.
MSIM 503: Systems Approach and Methodology
Modern managerial practice requires the application of the systems approach and methodology. This is the basis for the development of emotional, technological and knowledge ("ETK") competencies as the framework for a new international managerial leadership ("IML"), which will increasingly be the key to the successful role of managers in this Third Millennium. This Module presents the conceptual and practical aspects of the systems approach and methodology, the "MAC" road to success, the broad ETK competence, and the more specific IML competence with its certification guide and standards manual. These topics represent the learning and performance framework for the subsequent Modules of this course.
MSIM 504: Strategic Vision and Planning
The emerging global marketplace and intense competition at all levels mandates that managerial leaders visualize and plan for the future systematically and with an "intelligent" or adaptive strategy. They must "empower" others around them with a strategic vision and shared-learning mechanism that focuses strengths and energies on those actions needed to achieve the required goals within the mission established for the organization or community of interest. This Module presents the importance of visioning at the individual and organizational levels, guidelines for implementing visioning programs and strategic plans, the concept of the "learning" organization, and the challenges involved in applying these concepts internationally and globally.
MSIM 505: Leadership and Human Competence
Management without effective leadership cannot be afforded by competitive organizations and communities today. World-class business, education and government require decision-making with competence to convince others to perform in the interest of common goals. This Module presents the concept and development of leadership as an essential human competence, the strategies of empowerment, the ethics and responsibilities of effective leadership in a globalized environment, and the strategies for creative teamwork and coaching.
MSIM 506: Responsible Management of Environmental Quality
Environmental responsibility is increasingly a key competitive advantage for organizations and communities around the world. Managerial theory and practice today cannot be sound without recognizing environmental quality as a strategic resource to be protected and enhanced. This Module presents the concept and strategies of implementing quality systems and standards, such as ISO 9000 and ISO 14000, the costs and training challenges involved, outlooks on certification norms, procedures and benefits, and the growing workplace toxicology, viral agents and other risks caused by globalization and world inequities.
MSIM 507: Productivity and Health Management
Effective managerial leadership requires the formulation and implementation of appropriate strategies to protect and enhance the health and well being of our human resources and minimize associated productivity risks. Health is increasingly the most precious asset we have at the individual, organizational and community levels. This Module presents the inter-relationships between work, health and the environment, strategies to improve productivity in the workplace, the influence of "stress" and other growing global disease, the value of organizational "spirituality", and the concept of integrated risk management and planning.
MSIM 508: Networked Organizations and Distance Activity
Organizations and communities are increasingly networked and geographically disperse. Managers at all levels must now face the challenges of collaborating at a distance and in networks. Telecommunications and e-technologies are enabling us to operate increasingly effectively within this new modality of interaction and performance. This Module introduces the competence of distance activity and networked collaboration, its international professional standards and certification, the sequential use of technologies as a strategy to optimize work in human networks, the e-organization, and the realities of managing virtual teams.
MSIM 509: Telecommunications and the Global Electronic Village
The explosive growth of telecommunications has truly created a new global electronic village in which business, education, government and civil society must now collaborate and compete. The global communications highway is now a huge network of wired and wireless connections that support video, voice and data transfer and exchange, with regulatory, ethical, financial and political challenges that managerial leaders must be able to incorporate boldly and effectively. This Module presents the nature and characteristics of this global electronic village, the challenges and opportunities it presents to decision-makers, the applications and evolution of satellites, digital telephony and the Internet, e-commerce, and the educational/training challenges derived from a technology-oriented society.
MSIM 510: Benchmarking and Client Service
The "New Economy" has motivated a new culture of good customer service and superior client-oriented performance. Total quality, Just-in-Time, re-engineering and other new management approaches advocate this concept as a strategic value crucial for success in the new competitive-cooperative environment we face today. Managers must benchmark or learn from competitors to gain or maintain productive leadership. This Module presents the characteristics and requirements for developing a commitment to customer satisfaction, the concept and methodology of benchmarking, the principles for service excellence, and the implementation of client-relationship management systems.
MSIM 511: Managerial Excellence and Total Quality
The quality movement has evolved from a product/service-oriented managerial approach to a more integrated and systems-oriented strategy that emphasizes optimal resource allocation and continuous improvement at all levels. This Module presents the evolution and standards of international total quality, the concept of global intelligence and performance competence, the strategic value of emotional and multi-cultural competence, the requirements for managerial excellence, the ETK conceptual framework, and the basic elements of organizational responsibility.
MSIM 512: Technology Transfer and Knowledge Management
Globalization and intense competition have fueled the transfer of knowledge and free trade as never before. The process of identifying, negotiating, transferring, blending and adapting new technology is now an essential strategic component of the success of any organization or community. Effective managers must be capable of transforming know-how into marketable value that can sustain their leadership and prestige. This Module presents the concept and practice of "commercial diplomacy," the approach and protocols of international technology transfer and management, the realities and opportunities of electronic commerce and trade, and the strategic nature of knowledge protection and management.
MSIM 513: Directed Research I
During this course the student first takes the IML global competency exam requiring a minimum passing score of 80%. The student's next task is to report on a practicum project of International Managerial Leadership. This must be a real project that shows results of implementation. The student then develops and submits a Directed Research proposal that illustrates an understanding of the topics presented in courses 501 through 512. The student receives feedback, recommendations for implementation, and a course grade.
MSIM 514: Directed Research II
During this course the student implements a pre-approved proposal of Directed Research documenting experiences and results. The student receives guidelines for evaluating results and outcomes, as well as a course grade.
MSIM 515: Directed Research III
During this course the student evaluates the Directed Research proposal, results and outcomes, explaining the criteria for evaluation, assessment methods and final conclusions. The student receives approval or rejection of the report, a course grade and if satisfactory, recommendation for candidacy to obtain the Master of Science Degree in International Management.